Fall is the best time of the year to visit Santa Fe....Casas de Guadalupe September & October Specials!
The summer crowds have packed up and gone home, but now the fun really begins!! September in Santa Fe is an incredibly rich and fun-filled time of year featuring fiestas, harvest, music and cultural gatherings. It is truly one of the most diverse and interesting times to be in this historic city – as we celebrate many of the things that are so bountiful here – with a style all our own.
August 31-September 8, Celebrate Fiestas de Santa Fe - Over 300 years old, Santa Fe's biggest celebration is a ten-day series of bailles, processions, parades, and musical performances, various venues. The distinctive open-air arts and crafts market features one-of-a-kind treasures from booths that line the historic plaza. Select from unique hand fashioned jewelry, pottery, chic clothing, stylish leather, paintings, photography, handsome wood products, hand blown glass, and countless other items. Meet the artist, discuss their work and take home a treasure.
September 7, Santa Fe Brewing Company brings back the Green Chile Cheeseburger Smackdown! It's the battle of the burgers as local chefs go head to head to see who will win this year's best green chile cheeseburger title. Local breweries will be offering tastings to go with your burger taste test.
September 14-15, Santa Fe Renaissance Fair - Knights, damsels, jesters, jugglers and other figures of the Renaissance era turn out every year for this colorful pageant held at El Rancho de las Golondrinas , a Spanish Colonial living history museum. Come dressed in costume so you can immerse yourself in a Renaissance state of mind and take part in the costume contest. Enjoy booths selling Renaissance clothing, jewelry, trinkets and more, and feast on roasted turkey legs and other fare. Fun for the young and not so old!! http://www.sfrenfair.org
September 22-29 - Santa Fe Wine and Chile Fiesta. The pairing of the noble grape and the fiery chile is at the heart of this annual food event, which draws hundreds of visitors to sample acclaimed wines from around the world and delectable dishes created by Santa Fe's top chefs. The fiesta features wine dinners, food demos, tours, a wine auction, a golf tournament and the big event, a grand tasting gala that takes place on the grounds of the Santa Fe Opera. Guest chefs from around the country are invited to prepare special luncheons and host wine dinners and food demos. Diehard foodies trek here from around the country to be a part of the fiesta, and they enjoy tours of New Mexico's historic homes and other intriguing sites. http://www.santafewineandchile.org
.
Santa Fe is rich with Indian Culture and you may want to visit one of our 16 pueblos. For an up-to-date calendar of pueblo feast days and other events you can visit SantaFeSelection.com under Visitors Info category and Day Trips/Activities category. No matter what your pleasure, you'll find it in Santa Fe! By the end of the day, there are no doubt that you'll look forward to relaxing on the sofa, sitting on the patio, or just enjoying an evening with loved ones.
Our casitas are located just off the plaza, in the heart of the city. Conveniently located, cozy and comfortable, we have what you need.
Casas de Guadalupe is your home away from home. We can't wait to make your visit a fond memory! We look forward to being your host at Casas de Guadalupe!
October Special Offer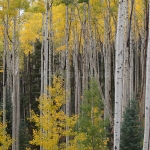 Fall into Santa Fe!
 One and two bedroom casitas
 Located just off the plaza!
 Enjoy a beautiful drive between cities!
 Walking, touring, hiking, biking or rafting!
 Rates to fit your budget!
 10% discount for 3 or more night's stay!

September Special Offer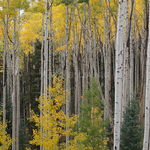  One and two bedroom casitas
 Located just off the plaza!
 Enjoy a beautiful drive between cities!
 Walking, touring, hiking, biking or rafting!
 Rates to fit your budget!
 10% discount for 3 or more nights stay!